Hi
I have been given a Francis Barnett in piece from my Dad to restore. He thinks it is a 1942 but from images on line I think it is more like a 52. What do I need to look at on the motor or serial number to determine what year and model it is and then once I know that I need to track down a manual (is there such a thing for these bikes).
Have tried to insert an image but don't think it has worked.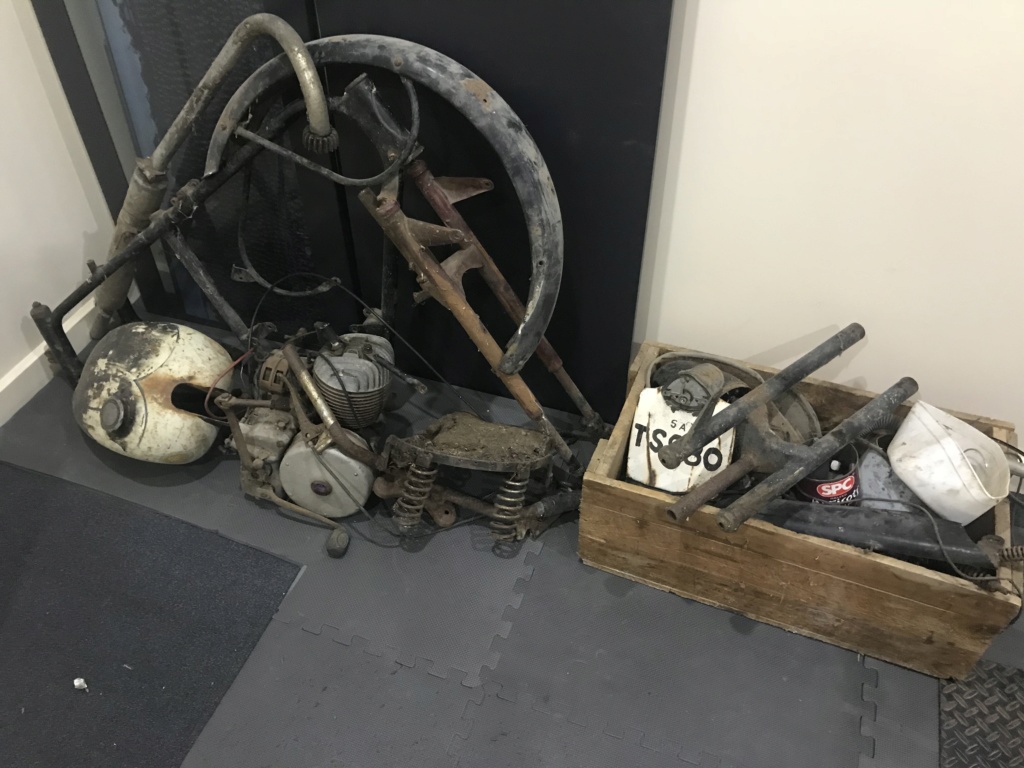 Thanks Daryl

Daryl Burrows




Posts

: 2


Join date

: 2018-10-27



At a guess I'd say a Kestrel 66 from around 1954/55. The giveaway is the shape of that rear mudguard and what looks like a plunger frame. If it is a plunger frame whatever it is, it won't be any earlier than the early 50's. Although others with more FB knowledge may disagree on the model. The frame number may be stamped on the steering head (that's where it is on both my bikes anyway) If it's a Kestrel it will start with a U. As for engine number I don't know where that's stamped, - I'm not too well up on Villiers engines from that period but again if a Kestrel it should be a mark 13D with a prefix 618A. For a manual (once you know for certain what it is), - try the Bruce Main-Smith collection at the National Motorcycle Museum, unless someone in the club has one.

cdow50




Posts

: 13


Join date

: 2017-10-05


Location

: Witney Oxfordshire



Just to let you know, if you need a manual for a Kestrel I have one which I could sell you - I am the FBOC Librarian and I try to keep and copy as many different FB models as I can. My details are in the Directory.
There was another Kestrel, no 69, which had a 147cc engine, the Mark 30C, which had pivoted fixing handlebars and full width hubs. The instruction manuals for the 66 and the 69 are one and the same apart from the 'Supplement' which I also have.

Best wishes and good luck for what does seem like a lot of work ahead of you if what you show is all you have.
Mike Daykin

Miday




Posts

: 11


Join date

: 2011-09-13



Engine looks a 13D 50mm bore x 62mm stroke (122cc)

John Wakefield




Posts

: 127


Join date

: 2017-08-31



Daryl,
The below photos are of my 1953 (1954 model year)
Kestrel
66. As already mentioned it should be fitted with Villiers 13D engine. However, at some time in the dim and distant past, mine was fitted with a 10D. As I hope you can see, the serial number is stamped on the headstock.
If you click on the pictures a new window will open with the complete images.
If you pm me with your email address I'll send you a pdf copy of the original FB spares list booklet covering the
Kestrel
.
Cheers,
PeterW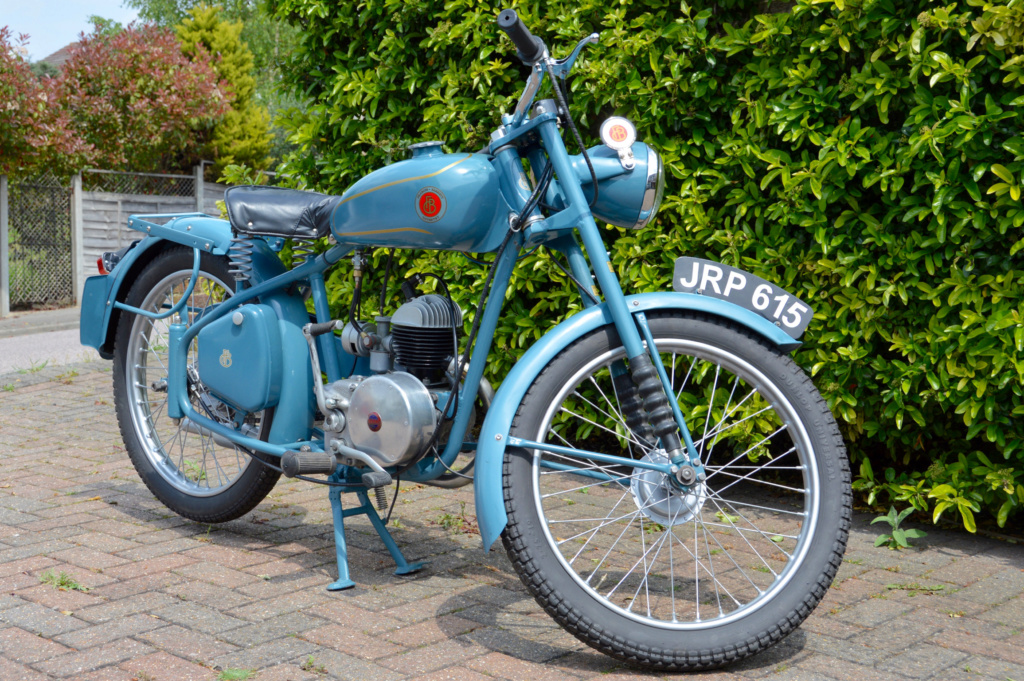 PeterW




Posts

: 88


Join date

: 2014-09-26


Age

: 69


Location

: North Kent UK - 1953 Kestrel 66



Hi All
Peters photo looks like the parts I have so I think it is mystery solved. Peter I am a new member so I am not allowed to private message for a few more days yet. When I am allowed I will pm you with my email as I would love a copy of the manual thankyou. And thanks for all the help from others too.

Daryl Burrows




Posts

: 2


Join date

: 2018-10-27



OK, Daryl, I'll look out for your pm.

Cheers,

PeterW

PeterW




Posts

: 88


Join date

: 2014-09-26


Age

: 69


Location

: North Kent UK - 1953 Kestrel 66



I'm thinking maybe Kestrel 69 - 147cc.
Only 10 fins on the barrel of my Kestrel 66 with the 13D -122cc (or 10D like Peters), looks like about 13 fins on the barrel in the picture of Daryl's.

Someone on this forum will be able to confirm what you have by the engine number (on the crank case above the front engine mount), and the frame number on the head stock.

Cheers, Geoff

seipgam




Posts

: 76


Join date

: 2014-02-18


Age

: 54


Location

: Ballarat Australia



Yes its a Villiers Mk 30C 147cc 1954 - 1959 (has 12 fins)

John Wakefield




Posts

: 127


Join date

: 2017-08-31



The front forks shown in the picture are unique to the Kestrel 69, so assuming these forks are correct you have a 1955 year model Kestrel 69 which will have a UA or V pre-fix to the frame Number, the original engine would be a Villiers 147cc 30C engine
JH

piston 197

Moderator




Posts

: 4309


Join date

: 2008-08-17


Location

: ross-on-wye




---
Permissions in this forum:
You
cannot
reply to topics in this forum