Back in Spring 2009 an article "Tales of my Barnett, The all-aluminium 3T" by Jeff Venning appeared in the Directory. In the article Jeff described his project to develop and manufacture aluminium cylinder barrels with Nametab Engineering. Using the new barrels together with a new manifold and an Amal carburettor appears to have had impressive improvements in the performance of the engine and also a address the inherent problem of 2T/3T engines overheating. Jeff said the Barnett felt more like an RD than a British classic!
After all that effort it seems a shame that more of us cannot benefit from the improvements promised by Jeff and Nametab engineering's development of the Villiers twin.
I have spoken to Simon at Nametab and he said it would be possible to produce a batch of barrels but to be keep the cost down to a "reasonable" level (approx £500 per pair) he would need to manufacture 5 pairs.
Anyone out there interested? Note that a deposit would be required.

Regards Dave

PS Does anyone know what happened to Jeff's Aluminium 3T Barnett?

Druid




Posts

: 58


Join date

: 2014-10-09


Location

: Lancashire



I am very interested in 2t barrels I understand 3t's do not go as well as 2 or 4 t's £500 sounds expensive but I suppose there's a lot of work involved unless Simon still has the mounds. Would that price include the alloy manifold for an Amal carburettor although I don't see the advantage of an Amal over a Villiers after all a Villiers is a concentric carburettor. I have tried to trace the original barrels without success. I don't know where the overheating myth comes from my 2t and 4t are both ridden hard with no signs of overheating. Stuart Elkes

stuart elkes




Posts

: 220


Join date

: 2009-01-04



Hi Stuart
Thanks for your interest. The manifold was not discussed with Simon, I was intending to use the Villiers carburettor, initially, so that I could retain the standard cover/air filter. From Jeff's article it did sound like his Villiers carb had excessive slide/bore wear. Regards Dave.

Druid




Posts

: 58


Join date

: 2014-10-09


Location

: Lancashire



I do have a Villiers alloy manifold complete with a 30mm AMAL concentric carburettor, it is down draught, but means you cannot use the carburettor dome/filter on the 2T engine.
It came with a tuned 2T engined bike i had many years ago built as a sprinter in a FB Falcon 87 frame with Yamaha RD expansion chambers, it was a non runner when i got it, so was broken for spares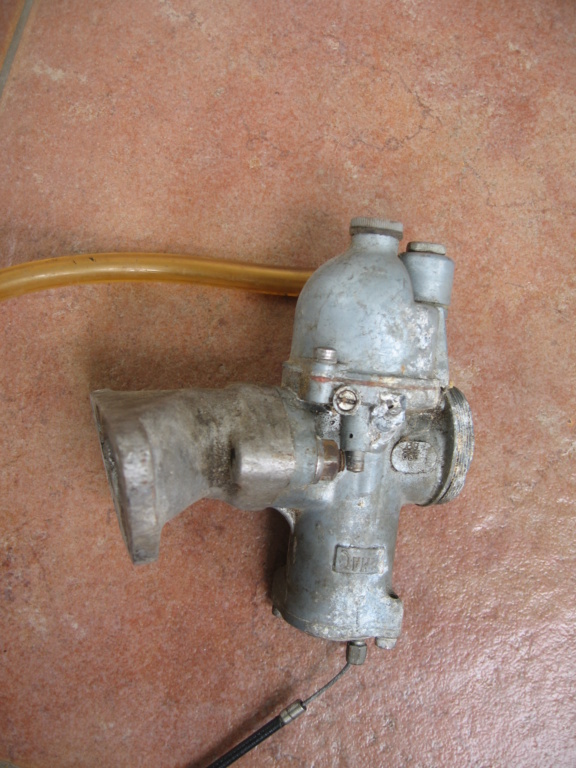 piston 197

Moderator




Posts

: 4000


Join date

: 2008-08-17


Location

: ross-on-wye



Dear David,

I would be interested in a pair for my Cruiser 2t special if you decide to go ahead. Please let me know.

Regards

Peter
Thanks Peter, I will keep you updated.

Regards
Dave

Druid




Posts

: 58


Join date

: 2014-10-09


Location

: Lancashire




---
Permissions in this forum:
You
cannot
reply to topics in this forum