In common with every other member of the club I am getting older!
I am finding it difficult to dismount from my bike whilst holding it upright and then move to the rear to lower the rear stand.
There is a very simple solution - a side stand.
Herein lies the problem side stands for 1930's Cruiser seem as rare as hens teeth.
Does anyone have one they could photograph in sufficient detail to make one?
Or better still could JH with his knowledge of the manufacturers available get a batch made for the club spares scheme if we could find enough members willing to commit?
Pre-war Cruisers seem to get very little response on our forum so please answer my plea with your ideas.

Maurice




Posts

: 105


Join date

: 2010-05-08



Hi Maurice.
In the short term until you come up with a permanent solution , Here's the solution a friend of mine uses on a couple of his bikes and has for years.
He uses a piece of 3/4 ply wood with a half round hole cut into one end .The hole fits over the footrest and the other end rests on the floor , holding the bike up at a slight angle.
(it also bring a smile to many a face when used)
Here it is tucked in , in front of the top box.

Grahamb




Posts

: 25


Join date

: 2016-11-06


Age

: 66


Location

: Carbrooke Norfolk



Hi Maurice, There are also aftermarket side stands as advertised on e-bay, they just clamp on to a frame tube. I have found them to be a bit flimsy and flexible however, wouldn't put one on a heavy bike.

Mollbhan




Posts

: 31


Join date

: 2017-05-05



Hello Maurice
I had exactly the same problem with getting my Plover on the centre stand. After a couple of good grumbles at Mr B he made a side stand and completely removed the old centre one. I'm asking him to put up some photos.
It might appear a bit bulky but the majority is hidden. It's all painted up nicely now, come and have a look if you're at Stafford. We'll be there with both Plovers.
Irenee

Irenee




Posts

: 2


Join date

: 2017-10-02


Age

: 66


Location

: Lincoln UK



Maurice, Please see pics below. As you can see it is a forged?
stand
with a single pivot bolt with Thackeray washer. The lug provides the stop against the underside of the frame section. (see last pic) and there would be a spring fitted through the small hole to retain in the horizontal position.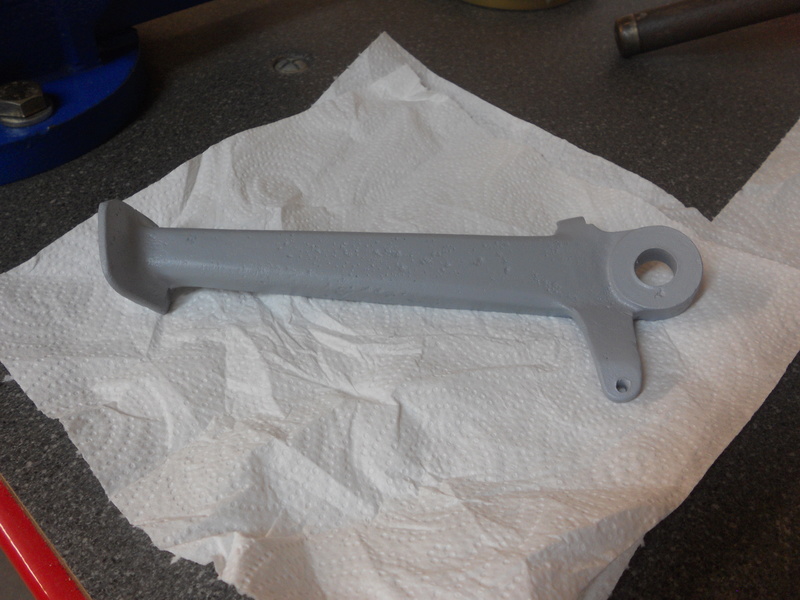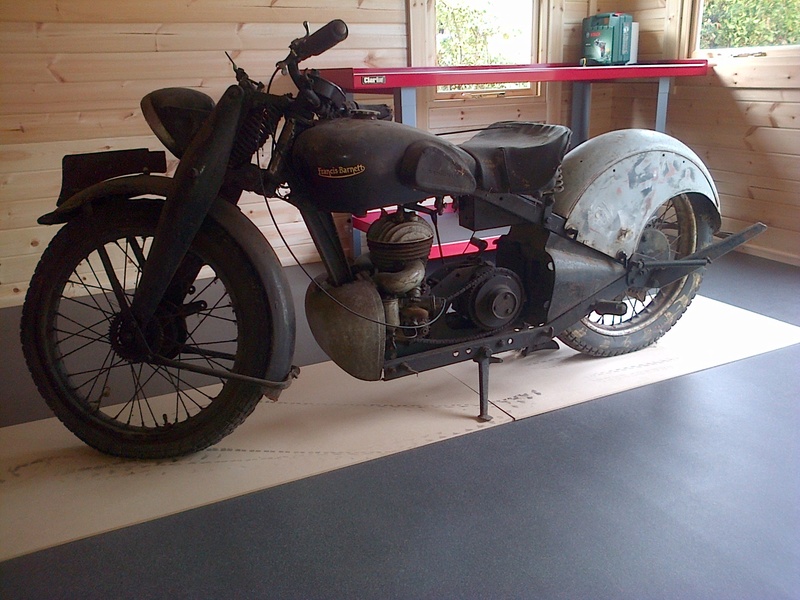 Steve.

fulmar88




Posts

: 588


Join date

: 2010-03-15


Age

: 52



May I say a big thank you for your replies.
Very much appreciated.
Maurice

Maurice




Posts

: 105


Join date

: 2010-05-08





Similar topics
---
Permissions in this forum:
You
cannot
reply to topics in this forum